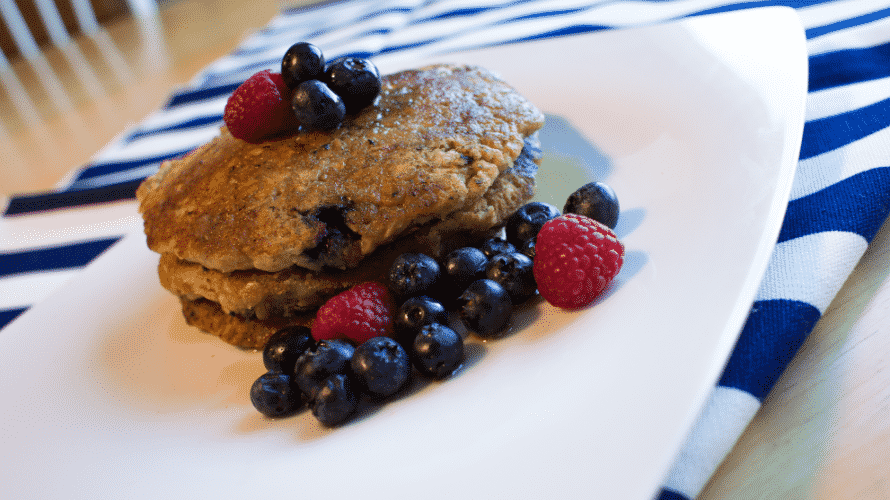 Instructions
Make the flax egg by mixing the ground flax with 6 tablespoons of water and letting it sit for 10 minutes. The consistency should resemble that of an egg.
In a bowl, mix together the oats, milk, flax eggs, and oil. In a small separate bowl, mix the flour, baking soda, baking powder, sugar, and salt. Then combine both mixtures and stir, adding more milk if necessary for your desired consistency.
Lightly grease a hot skillet or pan with additional oil. Pour ½-cup pancake rounds on the skillet and cook until bubbles form on the surface.
Carefully drop 6–8 optional blueberries onto one side of each pancake, then flip and cook on the other side until golden brown.
Prep Time: approx. 30-40 minutes
Serving Size: 6 pancakes
by Daniel Velez
Source: https://lifeandhealth.org/food/blueberry-oatmeal-pancakes/171229.html